Charlotte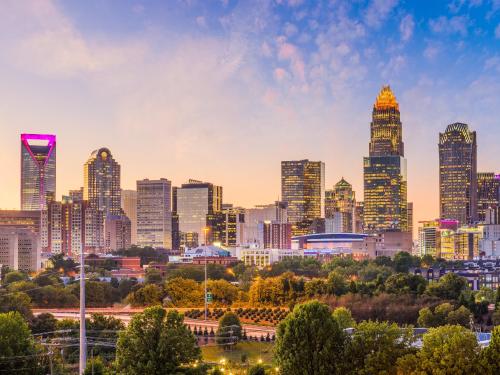 Our convenient location along I-77 makes it a breeze to reach Charlotte, North Carolina. Being the third-fastest-growing major city in the country means you'll have plenty of options when it comes to fun things to do in the "Queen City." Home to the
NASCAR Hall of Fame
and
Charlotte Motor Speedway
, the Charlotte area has become the hub for stock car racing fans to celebrate their favorite drivers and learn about the history of the sport.
Other popular attractions also located in Charlotte's City Center (referred to as Uptown) are
Bank of America Stadium
where you'll hear football fanatics cheering on the hometown Carolina Panthers. Romare Bearden and First Ward Parks are where you can find live music and civic art, and the
Discovery Place science
museum, featuring an IMAX Theater and hands-on exhibits for kids.
Traveling foodies who tap into the city's artery of Southern comfort food will find they'll leave the city more than satisfied with restaurants like
Price's Chicken Coop
, Crown Point Restaurant,
Bill Spoon's Barbeque
. These are just a few of the many delights that await those seeking a truly authentic Southern experience in a thriving North Carolina metropolis.
Rock Hill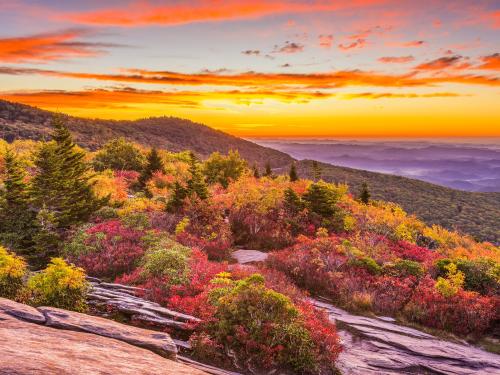 Located 15 minutes from the Cambria Hotel Fort Mill is the neighboring city of Rock Hill. Consider it the small town with a big personality. As the fourth largest city in South Carolina's Olde English District, the historic town allows you to step back in time with several rows of colonial buildings offering boutique shopping, dining and entertainment in downtown.
Winthrop University
can also be found in the heart of the city, bustling with the energy of 6,000 undergraduate and graduate students learning everything from criminal justice and economics to health care management and theatre education. When it comes to offering the best of the great outdoors, Rock Hill is not one to disappoint. With countless nature trails and thirty-one parks to choose from, it's no wonder the city was host of the 2017 UCI BMX World Championships.